Earlier this year, Google made a lot of people absolutely furious when they announced they were shutting down iGoogle. Like many users, iGoogle was my web browser start page. I loved that I could get a preview of my email, RSS feed, calendar, and quick access to the weather, maps and more.
There are few replacements to be found, but after much searching (on Bing!) I came across Protopage, and I'm happy to say it's a pretty good replacement.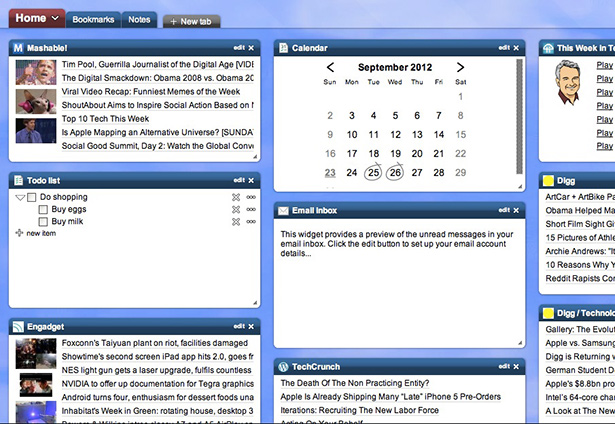 Protopage launched in 2005 and is still going strong despite nearly every other start page shutting down or becoming derelict.
Protopage is virtually identical to iGoogle in that it allows you to create start pages filled with widgets to display the information you want, including IMAP, POP and Gmail email, calendars, RSS feeds, Twitter feeds, and lots more. Give it a try, you may just find it to be a suitable replacement for iGoogle.