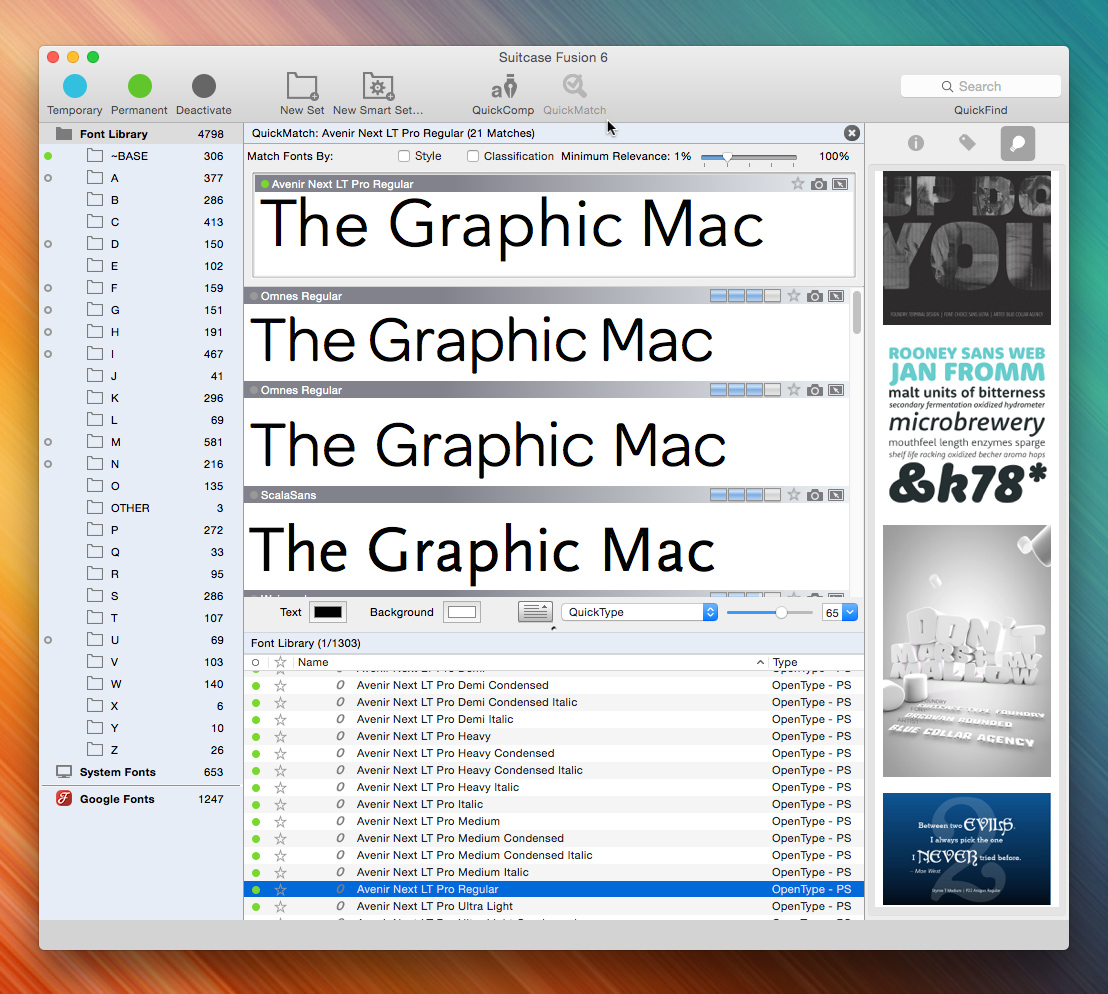 There are two utilities I install on every new Mac I use, the same two I've been installing before anything else since the mid-to-late 90s. Default Folder, and Extensis Suitcase.
Upgrades over the years have added new features, but their core functionality hasn't changed much—other than they just keep working better with age. And that's why I like them so much.
Extensis Suitcase Fusion started out as a simple font activation tool, but over the years it has grown into a complete font management system. While competing font managers struggle to add "me-too" features, Suitcase Fusion has built upon its core font activation tools with features that professionals with large font collections and a love for typography can truly use and appreciate. And rather than just throw frivolous features against the wall to see what sticks, Extensis has worked hard to only add the best ones, the most useful ones—and make sure they work as advertised.
Suitcase Fusion 6 continues down the path of slow-and-steady wins the race. At first glance, existing users will likely only see a slight interface update to look more at home with Mac OS X Yosemite. But there is a little more than meets the eye. (more…)