If you use apps that take advantage of iCloud storage, such as Text Edit, Pages, Numbers, etc., you can save your documents in iCloud so they're available no matter where you are or what computer you happen to be using. However, Apple doesn't allow full organization of those files as it does in the Finder. By default, all your documents are stored in a single top-level folder. Not ideal.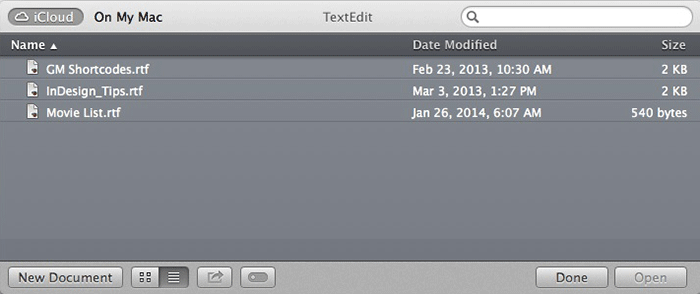 Thankfully, you can create a little organization by creating single-level folders, just like you can with apps on your iOS device.
Simply drag one document on top of another in the iCloud open/save dialog box to create a folder. You can then rename it to whatever you want. You can't create folders inside of folders, but at least you can cut down on the long list of files if you have one.