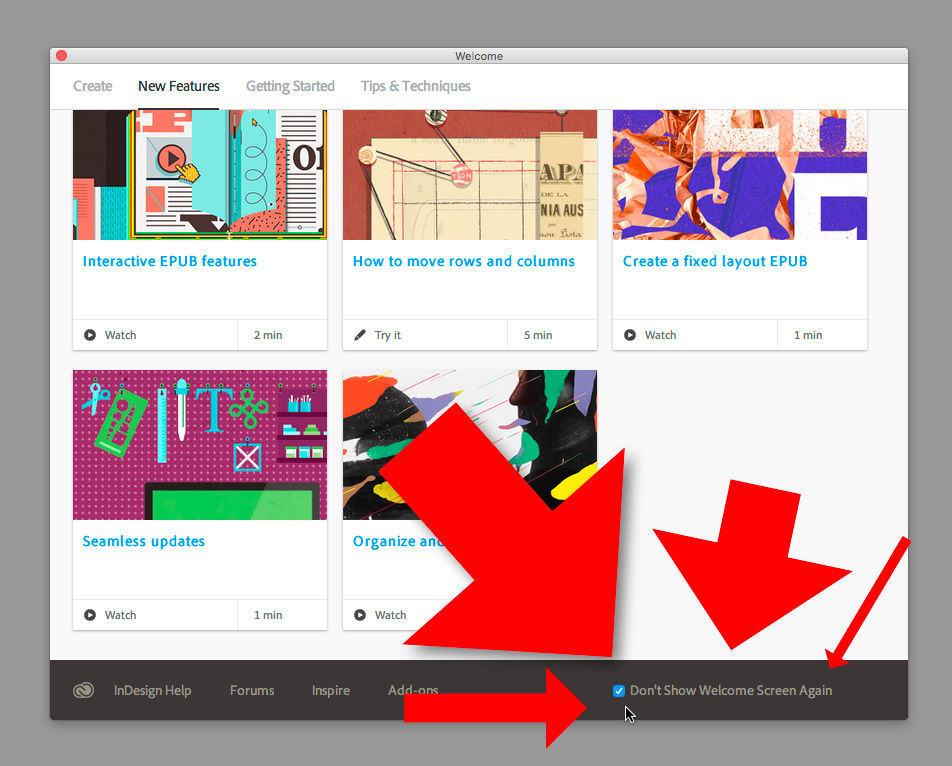 Hey Adobe, see that button down there in the lower right corner of your highly-annoying Welcome screen that pops up every time I launch InDesign CC 2015—the one that says "Don't Show Welcome Screen Again?" How about you fix whatever bug that tells the app to ignore the fact that I clicked that button the last time I launched the app, EVERY TIME I LAUNCH THE APP!!!
When you do manage to fix the bug, please share your findings with the Illustrator team, because it happens every time I launch that app as well.
To be fair, this only happens on two out of the three Macs I use on a regular basis. But all three Macs have exactly the same software installed, and are running the same OS versions.