If you have a blog or website, you probably have some interest in knowing where your visitors are coming from. One of the hottest new social sites on the web is Pinterest, so naturally you'll want to know if images or pages from your site have been pinned on Pinterest.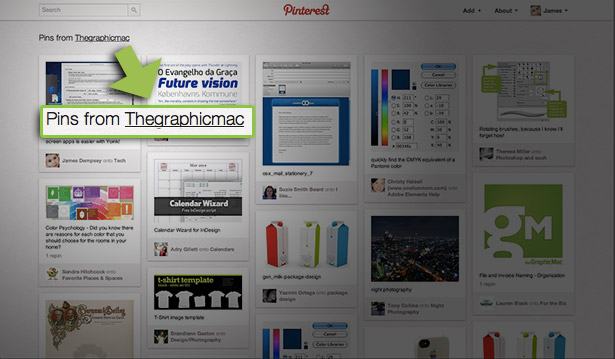 Thankfully, Pinterest makes it easy to see everything from your site on one page. Simply use the Source filter on the Pinterest site by going to:
http://pinterest.com/source/thegraphicmac.com/
Be sure to substitute your web address where you see thegraphicmac.com bolded in the URL above.