New and experienced iPhone and iPod Touch users can always use a another site for news, app reviews and commentary, and I've gathered a few great ones for you to bookmark.

By far, the best site I've come across for iPhone apps is AppShopper. When you want to read descriptions, reviews, and price watching, AppShopper is the place to go. It's also the best looking and most organized site of the bunch. The site also offers a free iPhone app to complete the mobile experience.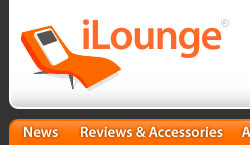 The original iPod/iPhone site, iLounge, is still one of the first places people go for news and reviews on all things iPhone. In particular, the quality of their reviews of various iPhone/iPod Touch cases cannot be touched by anyone!
FreshApps is another app review site. The site doesn't have nearly the amount of content as some others, but the layout is clean and I like the quality of content so far.
iPhone Alley isn't one of my favorite iPhone sites, but it does contain quite a bit of good content, so it's worth bookmarking.
148Apps is one of the more popular iPhone sites around, and for good reason. App reviews contain useful ratings, reviews and screenshots. This is one site you'll want to check out when you're considering purchasing an app. In particular I like the Price Drops section, where you can quickly see which apps have lowered their price or gone free.