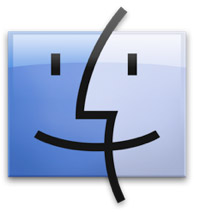 I often see comments on Mac OS X feature-related articles from users who feel that Apple should include this or that feature. No matter how obscure the feature request is, they're convinced that the whole world could use it.
I normally ignore such fluff, but this past week I managed to come up with a list of a few things that I think Apple should build-in to Mac OS X to make me happy. Because you know if I want it, chances are that everyone else on the planet does too, right?
For starters Apple, since I'm smarter than your average rock and managed to set up my Mac's user account with administrative privileges, can you please stop asking me for my God-foresaken password every time I want to install something? Please! I get it, security and all that. But I've set myself up as an admin user for a reason. Can you at least offer the option of not asking me for a password? I know, enabling that feature will require me to enter my password, but that's ok this one time!
Wait Apple, don't run off just yet, I've got more.
I've not been a huge fan of Apple's Spaces feature on my MacPro – a 30″ LCD allows me plenty of space. But on my 13″ MacBook Pro I have little screen real estate, so I use Spaces quite a bit. One thing that bothers me to no end is that there appears to be no way to not show the icons on my desktop in any given Space. I would really love to have desktop icons only show up in one specific Space, and no others. I tried adding the Finder to show up only in Space 2, but of course that does nothing – and you can't select individual folders to show up in specific spaces.
Dashboard has suffered the wrath of "we just don't care" from Apple for a long time. Windows 7 offers a form of Dashboard widgets in a nice floating dock on the side of your screen, a feature I like because it doesn't take over my entire screen. It sure would be great to have Dashboard slide in to view from the side of the screen at a specified size like you see above – keeping the rest of my desktop in place and usable, and stay there until I hit a keyboard shortcut to send it away
Speaking of features that could do so much more, how about you do something with the built-in disc burn function. I can overlook the lame font management, but burning a CD or DVD on the Mac only has one truly good option, Roxio Toast Titanium. Start by not making a full copy of everything I want to burn – which takes up more time than it should, then doubling the time to actually burn the files. And how about some options like custom icons and window backgrounds. There are apps that can do it, such as DMG Canvas (which is an awesome little utility, by the way), but it's a simple function that should be built-in.
Another seemingly simple feature that everyone in the world wants, but you haven't delivered on is improving the menubar clock/calendar. As you can see below on the left side of the image, it's not very functional.
How difficult can it be to add a mini-calendar to the menubar item? This is another feature in Windows that I love, but requires a third party application like MenuCalendarClock for iCal (as seen on the right side of the image above). Notice the word "iCal" in that name? Good, because it needs to have iCal integration, showing me a dot on a date that has an iCal event on it, as well as my ToDo List at the bottom. This would really be a huge boost in productivity – because launching iCal every time I just want to see what day the 23rd of the month falls on is quite annoying!
Moving on to the iPhone, how about you allow me to use all 16 icon slots in iOS folders, rather than the 12 you currently do? Four more icons would make a big difference to me, so obviously the rest of the world benefit as well!
And finally, why is it that we've come as far as iOS 4 and I'm still finding apps that don't allow you to rotate the phone to get a landscape keyboard? I'm speaking about apps like Foursquare, among many others. For cryin' out loud, what is the freakin' hold up? I know, the app-maker has to code it in the app, right? Why not just get rid of the vertical keyboard completely, since we all know nobody uses it anyway.
So there you are, my wish list for Mac OS X 10.7. I'm sure you can get them all done, it shouldn't take more than an hour or two, right?