For those of you who love to use Instagram on your iPhone and wish you could have those same simple effects available to you in Adobe Photoshop – REJOICE!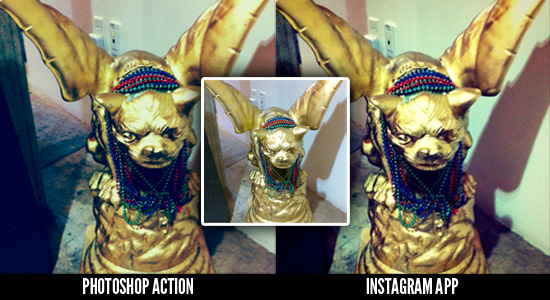 Daniel Box has made a set of Instagram Photoshop Actions that come extremely close to reproducing several of the Instagram filters in Photoshop.
They're free, so give 'em a try!